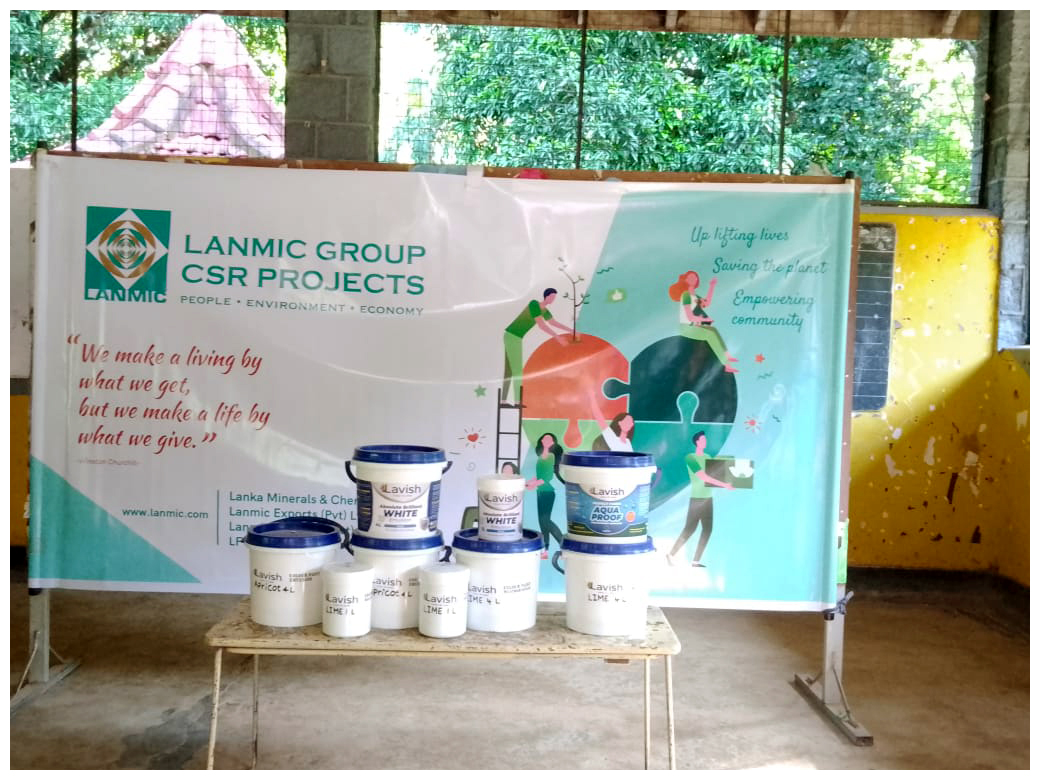 Donation to Molamura Vidyalaya Balangoda
Colouring up your environment feels you better and when you color someone else's you feel more better. LANMIC Group has taken the 3rd step in the CSR journey by donating paints to Molamura Vidyalaya, Rajavaka, Balangoda on 21st December 2022.
This supportive act has initiate by Mr. Nishantha – Manager – Minerals Sourcing & Development. The children who educate here are mostly coming from the families who works at Calcite mines which located in Balangoda area.
By seeing the talents of these little children, we got encouraged to continue with more CSR programmes to lighten up the present and the future of our country in many ways and LANMIC has never failed to look after its community in time of need.