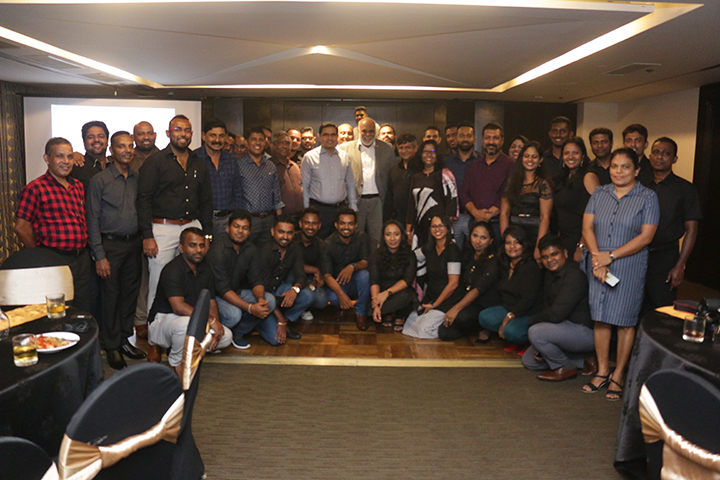 LANMIC COCKTAIL NIGHT
We believe in supporting hands in our life, career, and in our businesses. The Lanmic group always had a good supporting hand from the beginning. Commercial Bank – Ratmalana branch was the first banker to believe in us and that we will achieve our goals with an ace.  
As a showing of gratitude, the LANMIC group has organized a COCKTAIL PARTY at Cinnamon Grand on 8th November 2022 to celebrate the continued support and 23 years of relationship with Commercial Bank.  
We were privileged to have Mr. Sanath Manathunga the Managing Director of Commercial Bank, Mr. Sellathurai Prabagar the COO, Mrs. Darshanie Perera the AGM, Mr. Delakshan Hettiarachchi the DGM, Mr. Asela Wijesiriwardana the DGM Treasurer, Mr. S B Wasala the Senior Regional Manager – Colombo South, Mr. Amila Wijesundara the Branch Manager, and fellow staff of the branch. Also, from NDB bank, Mr. Sachitra Ganegoda the Senior Manager of Wholesale Banking, Mr. Heshan Rjakaruna the Asst Relationship Manager of Wholesale Banking, and Mr. Niroshana De Silva the Chief Manager of Wholesale Banking joined too.  
We could keep in touch with some valuable characters such as Mr. Kanth Fernando, Mr. Sriyan Fernando, and Mr. Dilep Fernando who put the foundation with us at the Ratmalana Commercial Bank in the very beginning and we enjoyed their presence like the old days.  
On a day we are celebrating continuous support we couldn't forget some of the other important personalities in some organizations. Mr. Suresh D Demel the Chairman of EDB, Mr. Saranga Alahaperuma the Chairman of IDB, Mr. Ananda Gunawardena the Director of BOI Zone Seethawakapura and Mr. Ranjith Wimalasooriya the Additional Secretary of MOI. 
We were honored and it was a good opportunity for each one of us to make this bond stronger than ever.