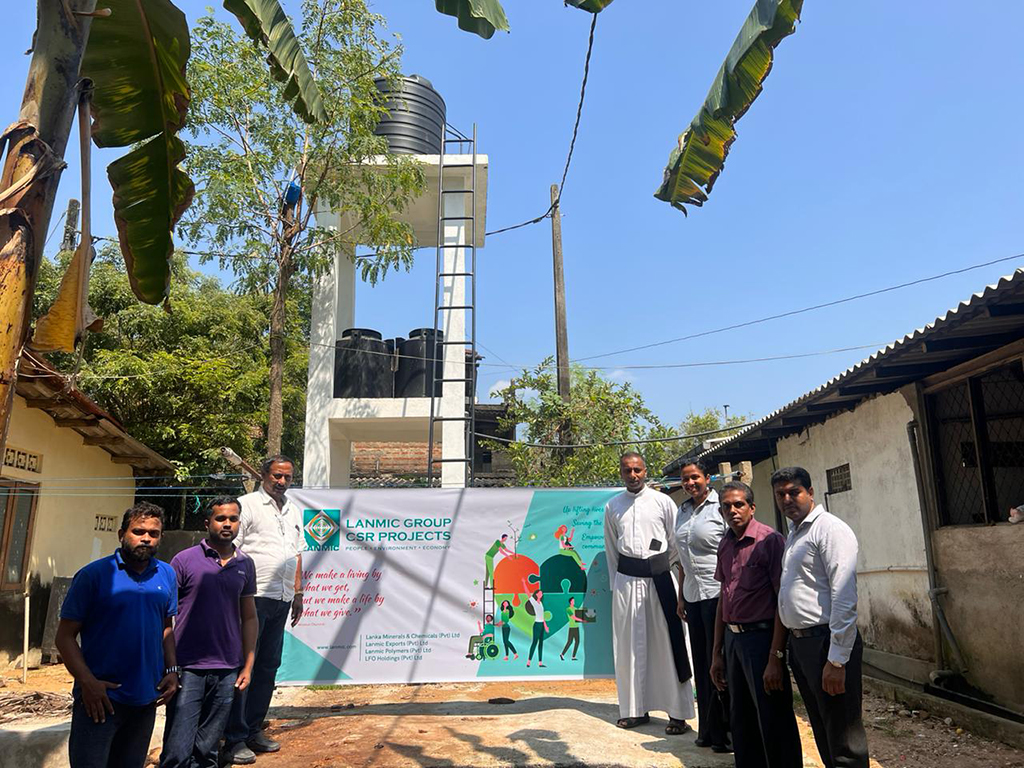 Donation by Lanmic Polymers (Pvt) Ltd
There is a saying, that "in our life time we will be a child for two times". One, when we are an infant and the other, when we became an elder. Like an infant, an adult will always need a person to care , a person to listen and will always have special needs to fulfil in a day.
LANMIC Polymer as a leading manufacture of Calcium Filler Master Batch for polyethene industry has taken their 2nd step by not only thinking, not only talking on this matter but also taking an action on providing a major basic need of elders at Marcsri elders and differently able home at Kalutara by establishing a proper water facility to the elder's home.
This home has 35 elderly residents. The Management of LANMIC was been so generous to give back to the society in a difficult time like this.
Showing kindness and love can make a big impact to the helpless. It can give them a hope of a silver lining in a dark cloud.
LANMIC Group as a responsible resident company, are looking forward to establish LANMIC charity foundation and do more sustainable projects by taking this to the next generation. Showing them the path to success within fulfilling social needs.